Life Sciences, Biotech, Software
Benchling: Scaling compensation for growth and compliance
Benchling is unlocking the power of biotechnology, and they are always evolving to keep up with the fast-paced world of work.
Their Total Rewards program is designed to provide an equal and fair experience for all employees. Thanks to innovative solutions like Compaas, the company has streamlined compensation and Total Rewards processes, resulting in a more satisfying experience for their team members.
Compaas fuels Benchling's Total Rewards processes
57
Slates
Using Compaas Rewards for the merit cycle saved Benchling's team time and spreadsheet stress.
670
Letters Distributed
Every pay change was communicated with an easy-to-understand Compaas compensation statement.
1.5
Weeks In Cycle
After six weeks of working together to set up the process, the company completed their merit cycle in under two weeks.
How Benchling gets the most from Compaas
"Compaas saves a lot of time - and has significantly improved the way managers access and utilize important information about their teams."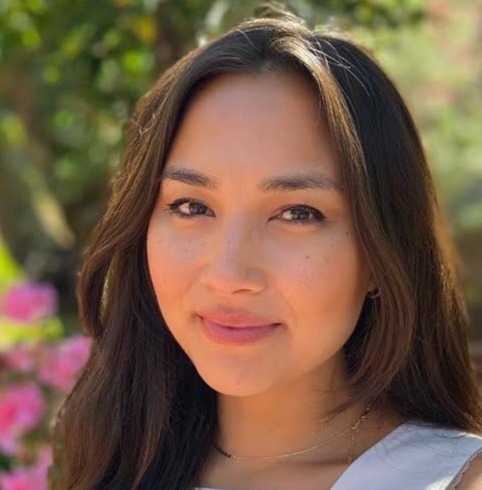 Sherine Fazeli
Head of Total Rewards
Sherine Fazeli
The Total Rewards team at Benchling is a small and mighty group focused on compensation and benefits, aiming to reward, incentivize, and excite employees to work at the company. Over the past 12 months, they've increased their investment in creating a cohesive and holistic Total Rewards program. This includes investments in mental health support, fertility benefits, and compensation management software.
Total Rewards is a vital component of the employee experience
A great employee experience is a key aspect of a company's culture and people strategy. Total Rewards and Compensation professionals play a significant role in that by ensuring employees feel rewarded and acknowledged for their contributions.
Benchling recently enhanced their investment in compensation software to provide managers with real-time compensation insights for their employees. Through Compaas, managers can access the data and metrics they need to have effective compensation and career discussions with their team members.
Sherine Fazeli, Head of Total Rewards at Benchling shares, "Compaas has allowed us to give managers the ability to self-serve and find up-to-date pay data, making it easier for them to see how their team's compensation stacks up against benchmarks or how an employee's compensation compares to their peers. Compaas also provides a clear view into pay equity and how to think about compensating people fairly."
Total Rewards is an ever-changing field
Total Rewards teams have experienced significant changes in recent years, particularly around remote compensation and pay transparency legislation.
Companies have been trying to figure out how to support hybrid teams, not only in day-to-day communication and interaction — but also in compensation. Sherine shares, "It's important to understand that remote and in-office work will look and feel different, and that's expected. The key is to make people feel fairly compensated, fairly rewarded, and to make the experience of in-person and remote as equitable as possible."
The compliance landscape is changing as well, with new pay transparency legislation being introduced regularly. Organizations need to be ready to adapt and quickly develop solutions to support these new requirements.
Compaas helps Benchling streamline their compensation process and connect Total Rewards initiatives with their broader business objectives. Compaas' instant compensation insights also allows Benchling's Total Rewards team to focus on other strategic initiatives that enable them to better support their team.
Benchling makes more informed compensation decisions with Compaas
By translating company policies and recommendations into digestible forms, Compaas helps Benchling make informed decisions about compensation and benefits.
Sherline shares, "When considering the return on investment (ROI) of tools and platforms, it's important to think about how they enable you to view employee compensation in real-time and empower you to be strategic. Compaas does a great job of displaying the compensation range, minimum, midpoint, and maximum, and where an employee sits within that range. There's also a ton of features that help managers make informed compensation decisions."
About Benchling
Science is changing the world and Benchling is changing science.
Benchling began over a decade ago in an academic lab, when our founders realized that the technology needed to support the complexity and pace of science wasn't available. So they created their own, with modern science and collaboration in mind.
Today, Benchling serves the world's biotech leaders and innovators, big and small. Our team wakes up every day focused on helping our global customers unlock the power of biotechnology faster, whether they're developing new medicines, crops, foods, or materials. The biotech revolution is happening today and Benchling powers the possibilities of tomorrow.
Start Your Compaas Success Story
Click here to learn how Compaas can help you reach your Total Rewards goals.