Advanced compensation analytics
to scale your business
You wouldn't settle for an ad hoc approach to growing your company.
The care and thought you put into compensation
can become your company's competitive advantage.
Reports and Visualizations
Compaas helps build the right strategy for employee compensation.
Manage your largest operating expense with care. Enjoy real-time raise cycle status for leadership and decision makers.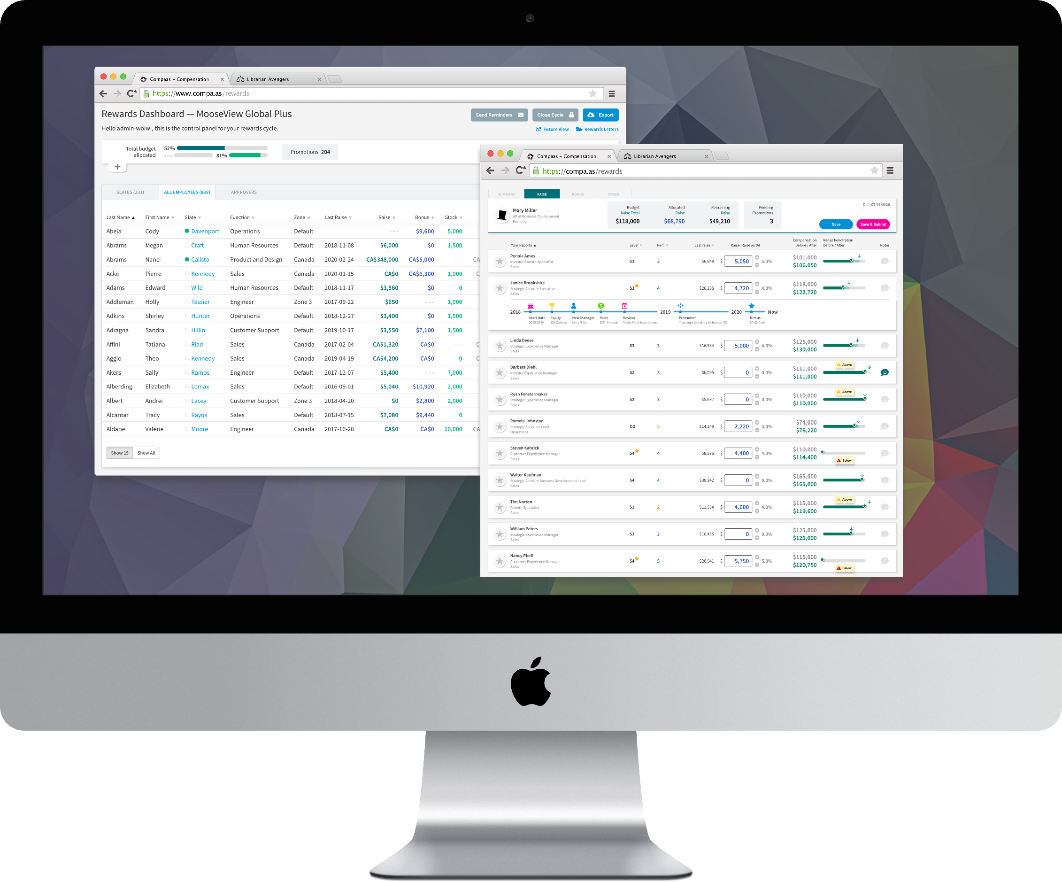 There's more than one right way to build a company.
With Compaas, company leadership can see how compensation reflects company values.