Reputation damage affects both recruiting and retention.
Legal and compliance get instant access to audit-supporting data, plus wage gap insights by pay band, job role, gender, ethnicity, and tenure.
Find Managers Who Need Training
Handle International Currency
Give your team the full picture
See distribution trends and outliers —including both cash and stock compensation.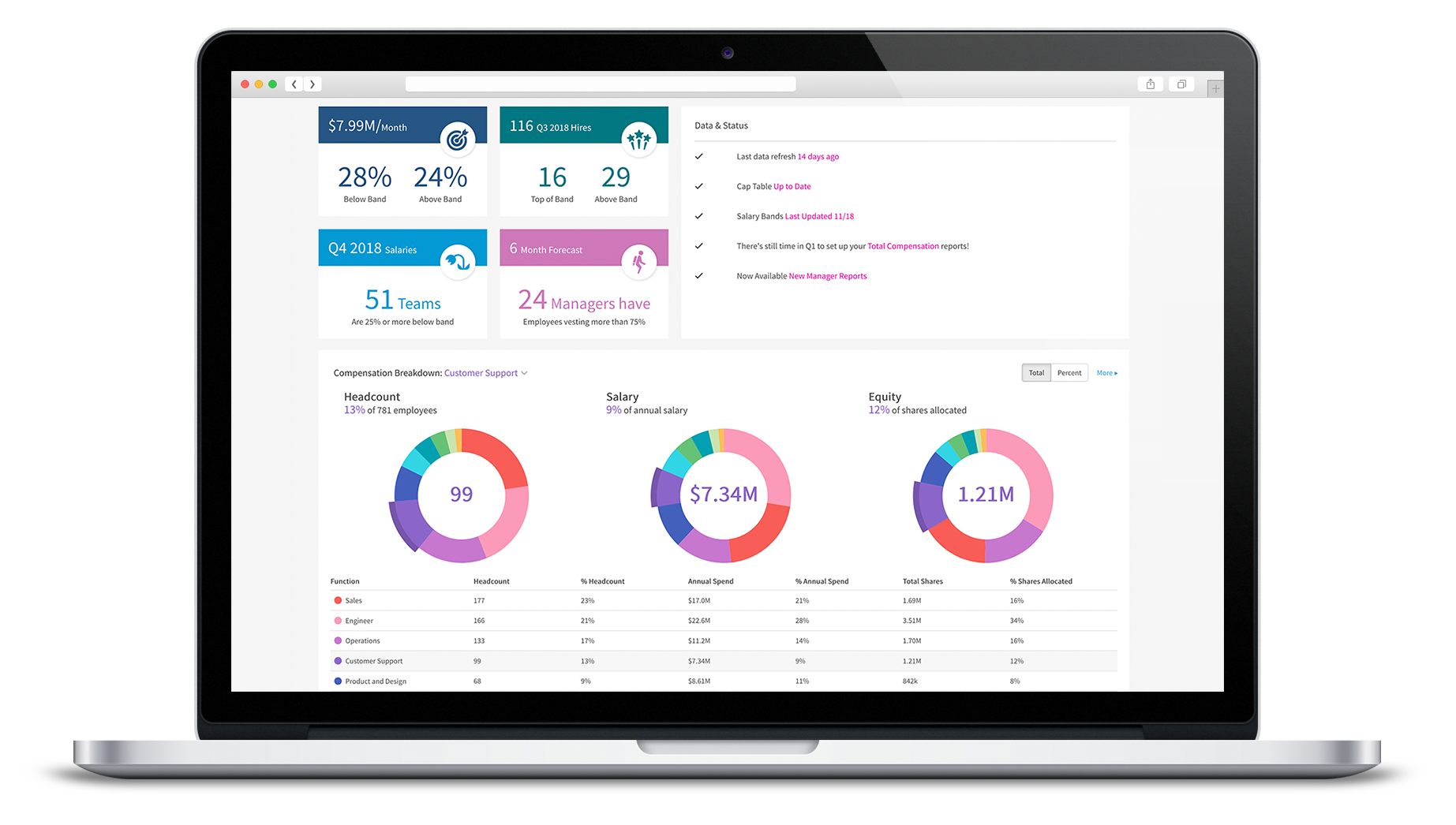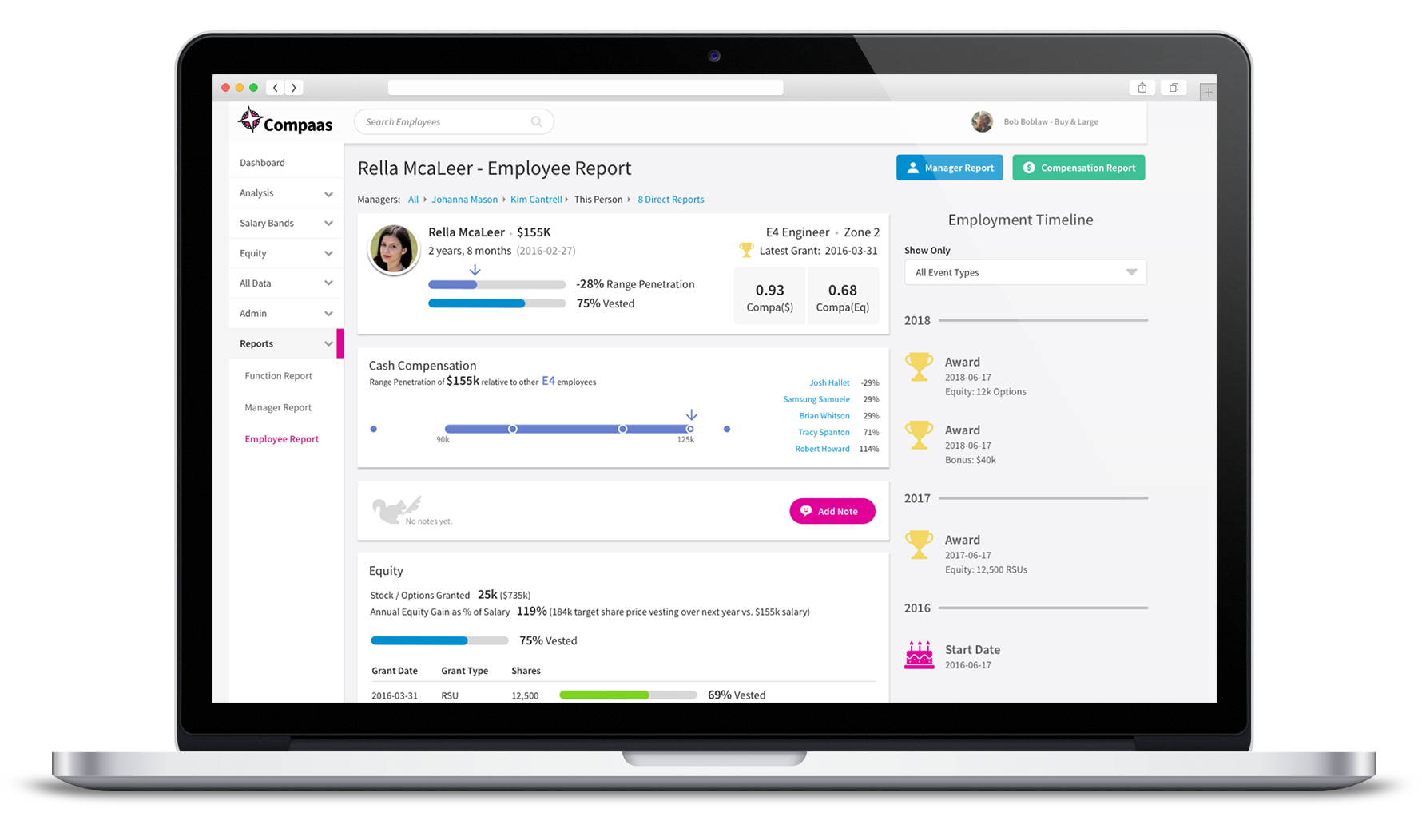 Pay Consistently
Enjoy the trust, retention, and productivity that come when you invest in proactive pay equity analysis. Compaas gives your company the power to ensure that total compensation is compliant and consistent.