HR software should make your life better.
Compaas does what good software is supposed to do.
We remove the time-consuming, repetitive tasks that waste your time — pulling data out of silos, putting it into spreadsheets, trying to see patterns.
Drill Down and Find Outliers
Benchmarks don't cover this.
We transform your data into powerful analytics with critical insights.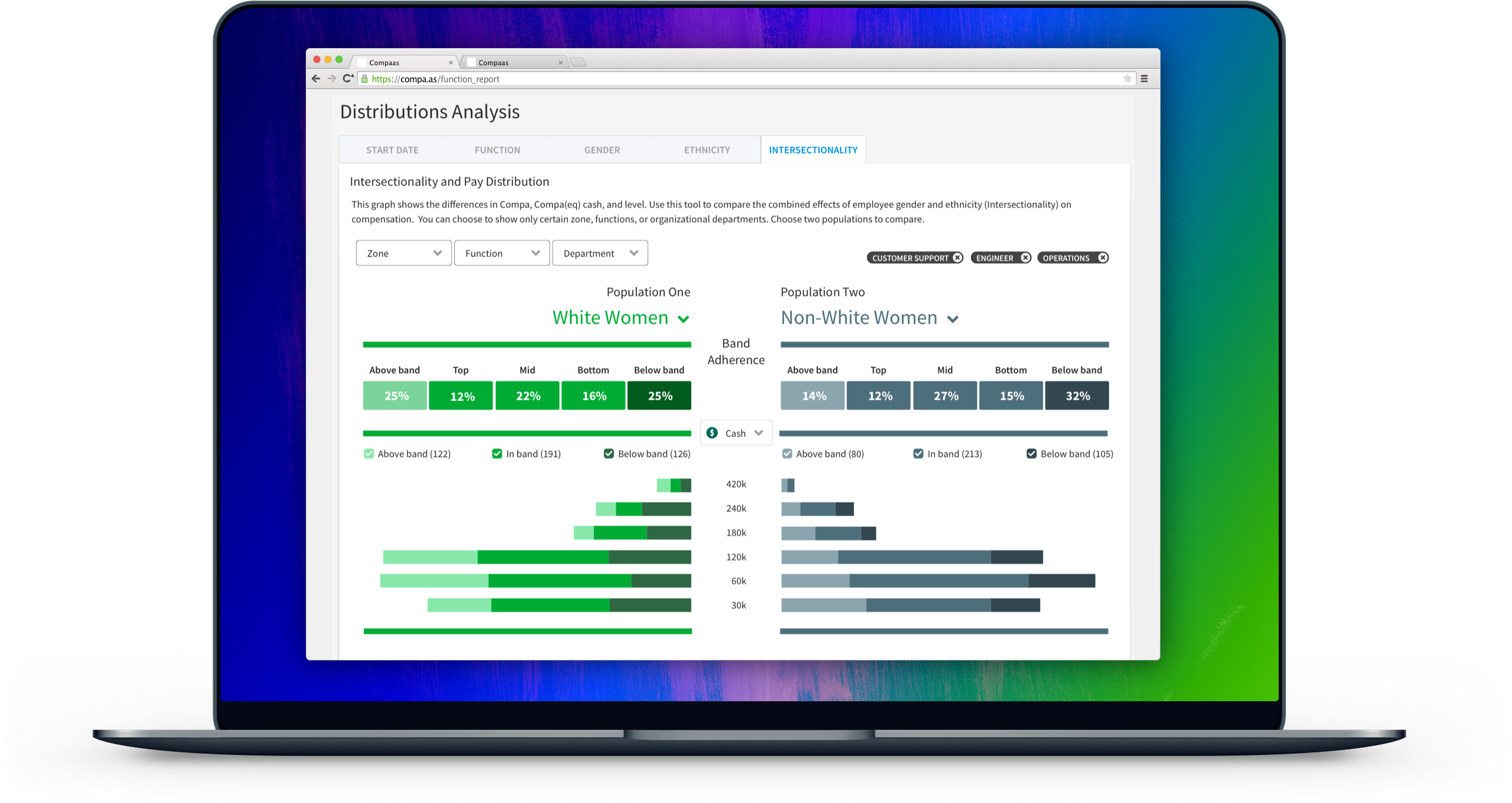 Smooth Meetings.
Let Compaas crunch the numbers so you can stop drowning in spreadsheets and get back to the business of human connection.