All the facts in one place
Regardless of location or currency, your team can dig into how employee pay is distributed.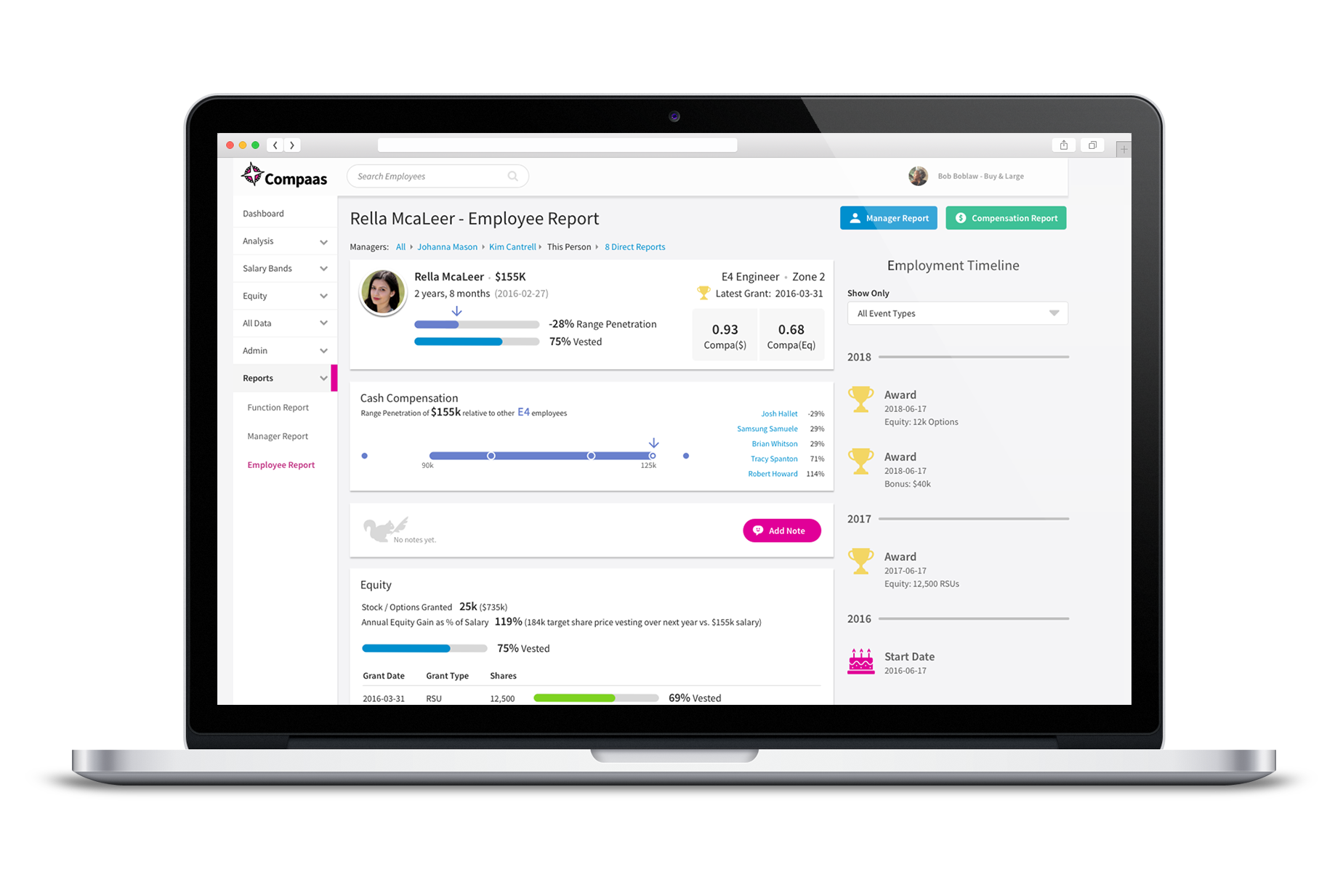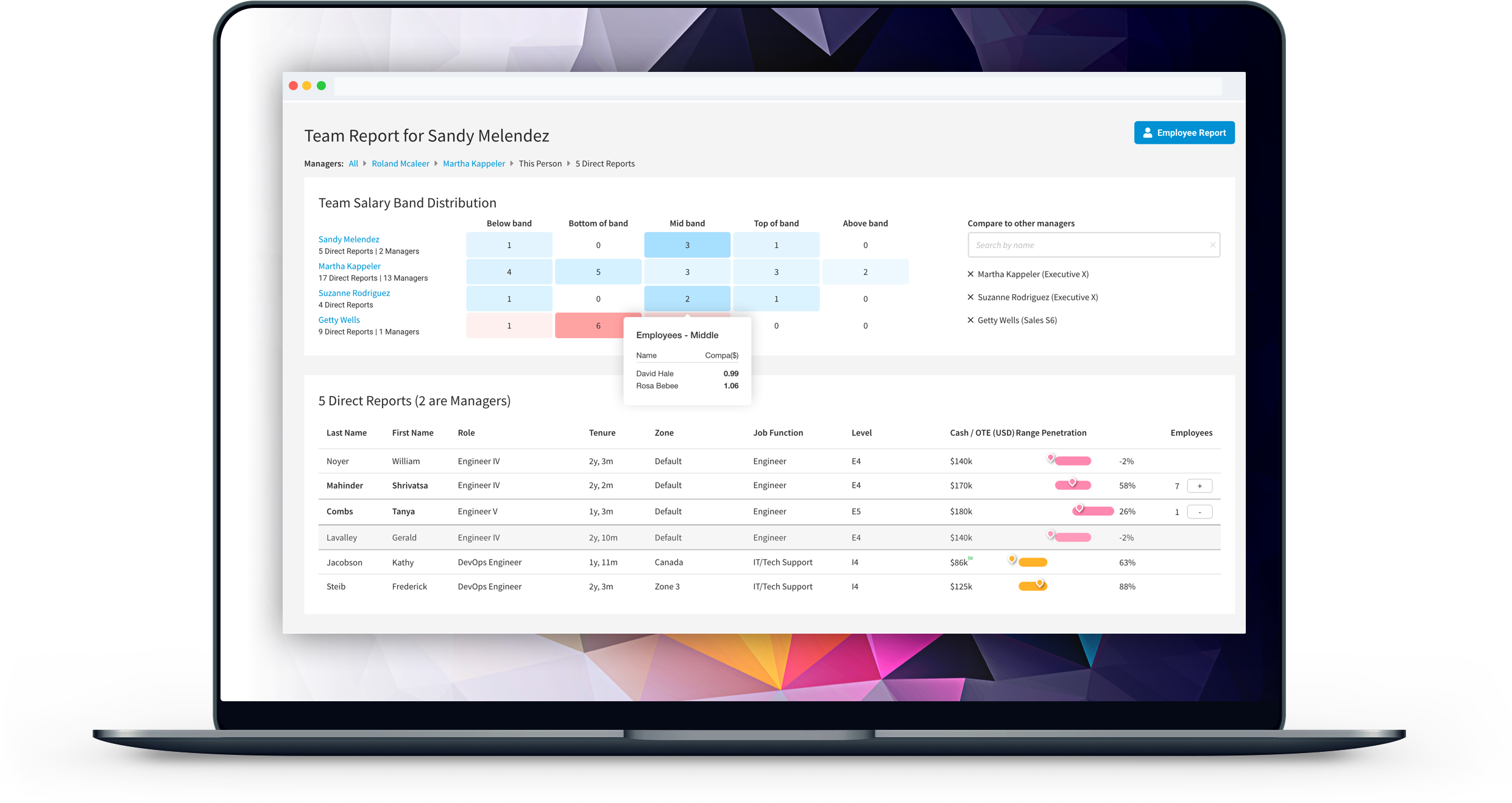 100% Adjustment Factor-friendly
If your philosophy means deriving pay ranges by location, experience, or other factors — Compaas has you covered. No matter how many adjustment factors you need, we help you cut through the complexity.
Zone-Based Analysis
Something weird happening in Denmark? Analyze any geographic zone based on demographics, tenure, compa, stock and more!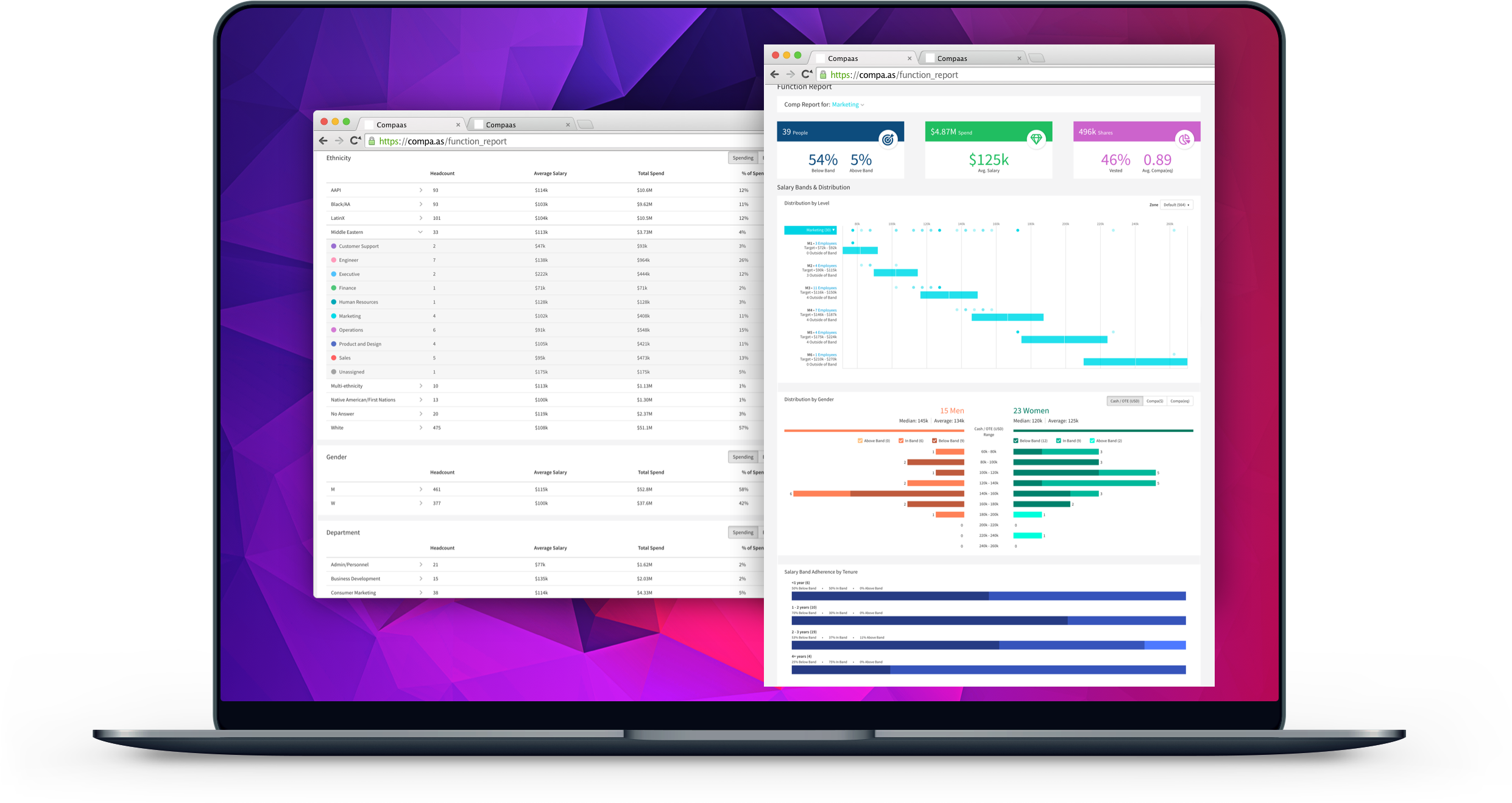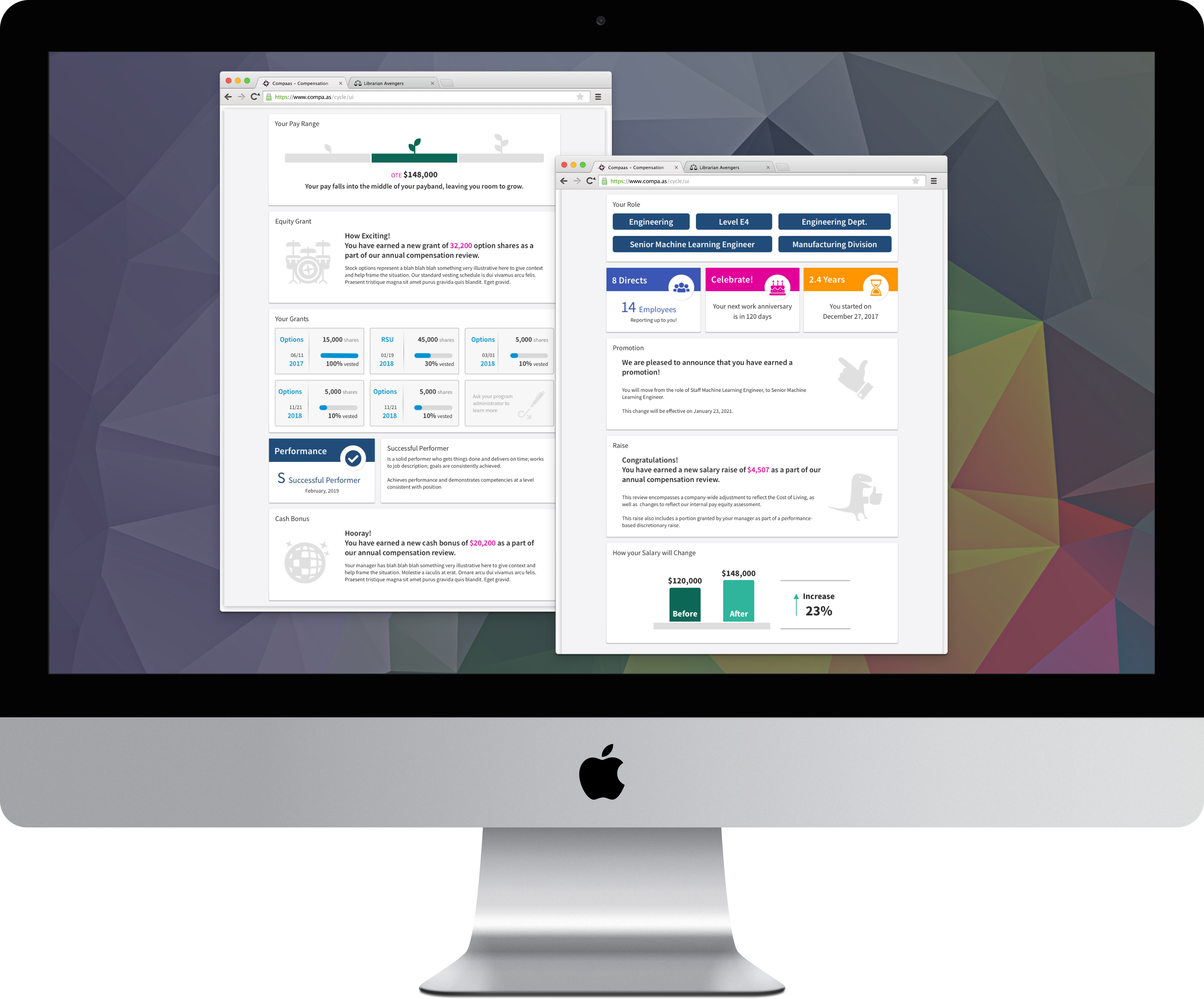 Beautiful, Consumable Reports
Wow your leadership with a compensation report for a specific area, job function, department, or team.
Local Context, Global Benefit
Give your managers the context they need at raise-time — at the level of transparency that fits your company.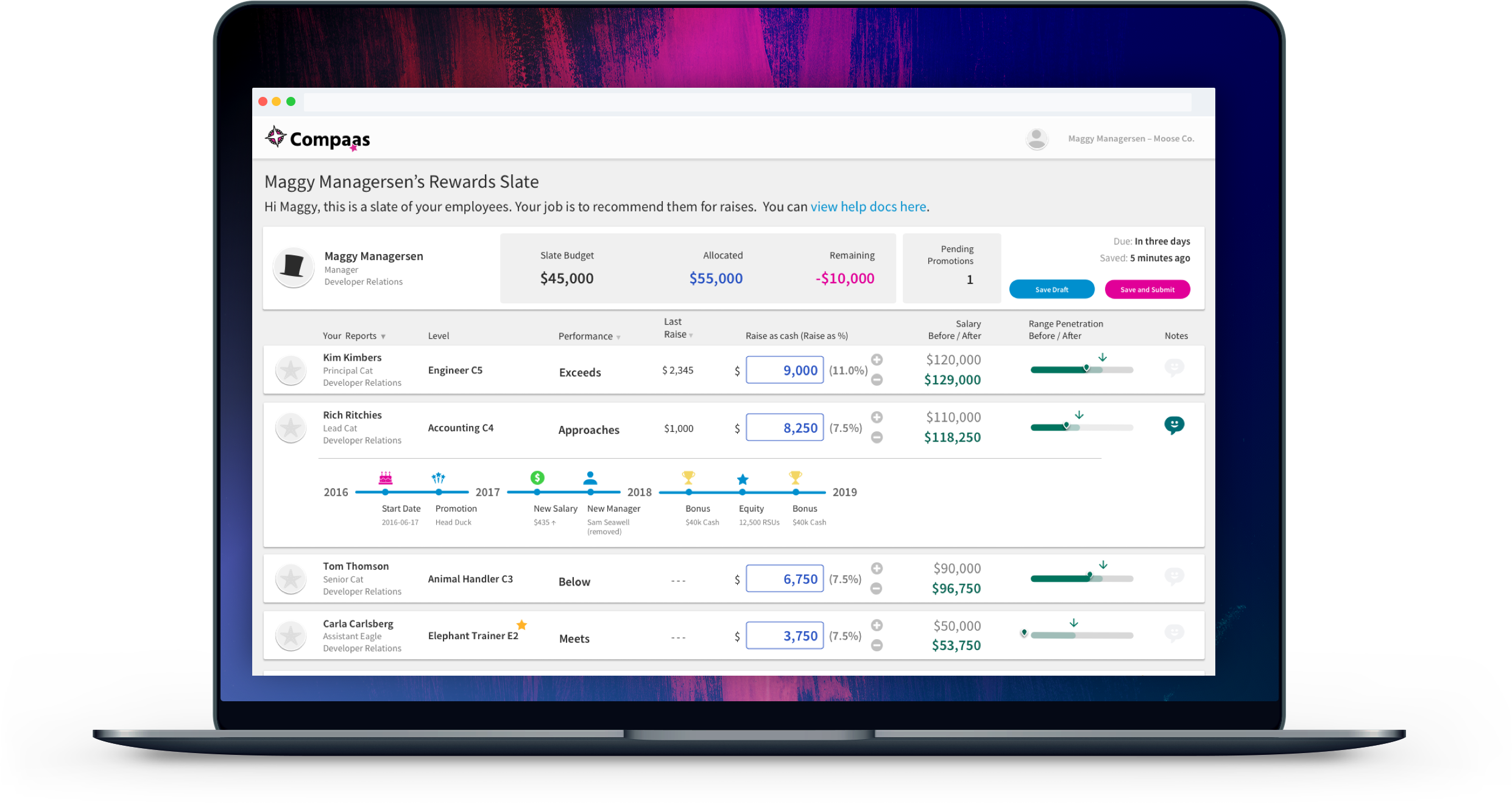 See how GitLab does it!

How did this fully-distributed company take on compensation planning

" We are no longer in spreadsheets, thanks to Compaas! "
–Brittany Rohde