Letters to inspire and congratulate
Give employees a snapshot of their compensation at the end of a raise cycle, a round of bonuses, or new stock grants.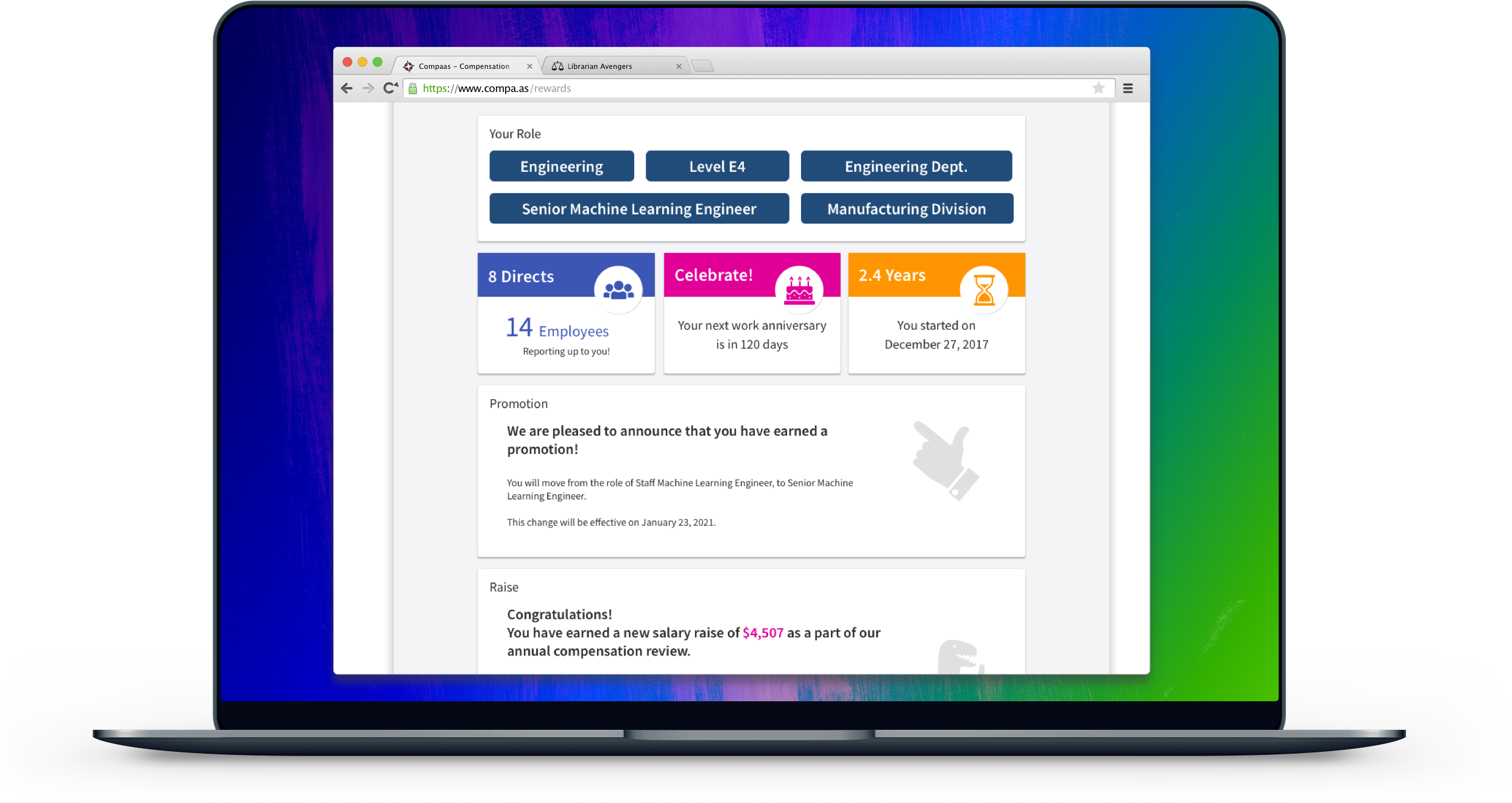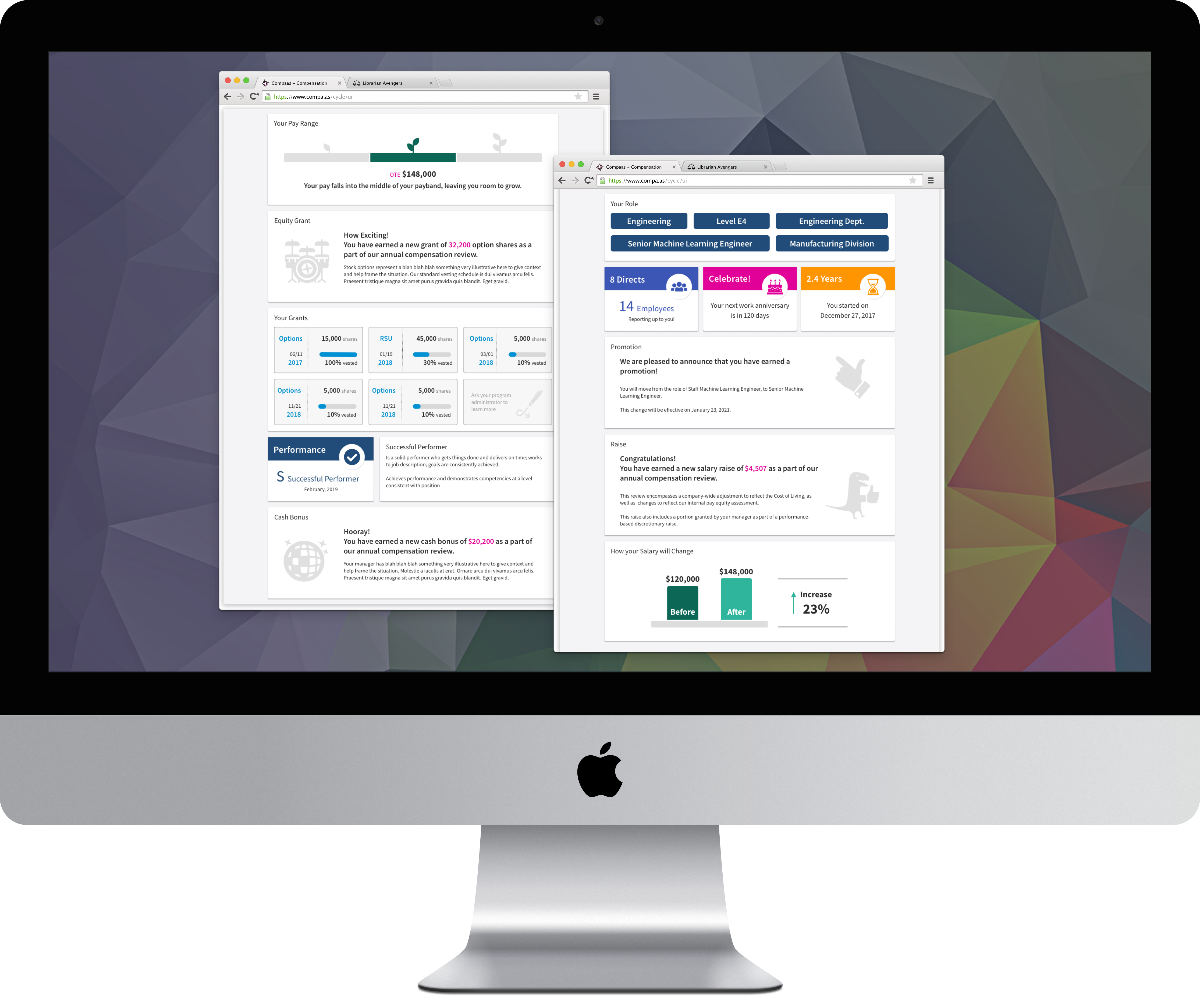 Print-friendly
Letters can be printed, sent as a PDF, or uploaded to your benefits system.
Easy to Administer
Preview every letter, every piece of information before it goes out to employees. No more mail merge. No more finger-crossing.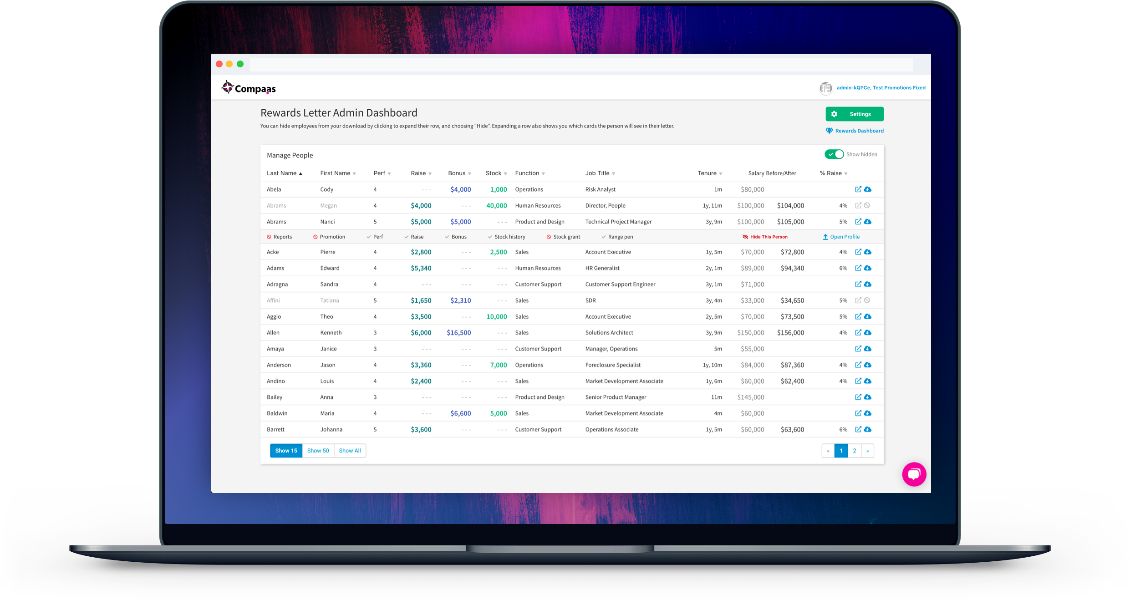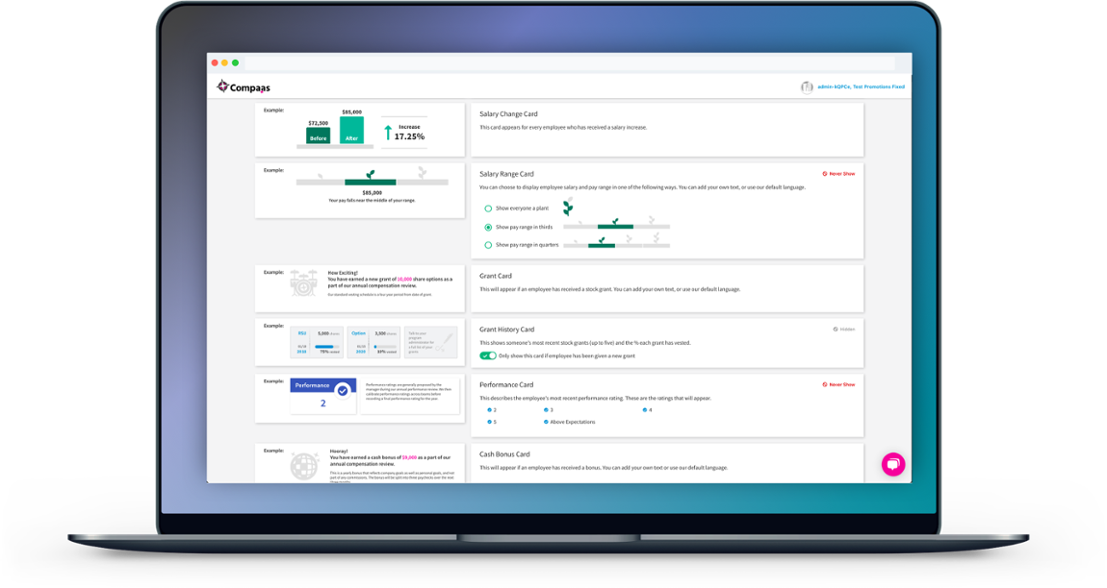 Customizable
Choose which cards you want to include in your letters. Decide what information you want to share, and how you want to share it.
Don't know where to start?
We have default text, descriptions, and letter templates to make your life easier. Take what you like and edit the rest.